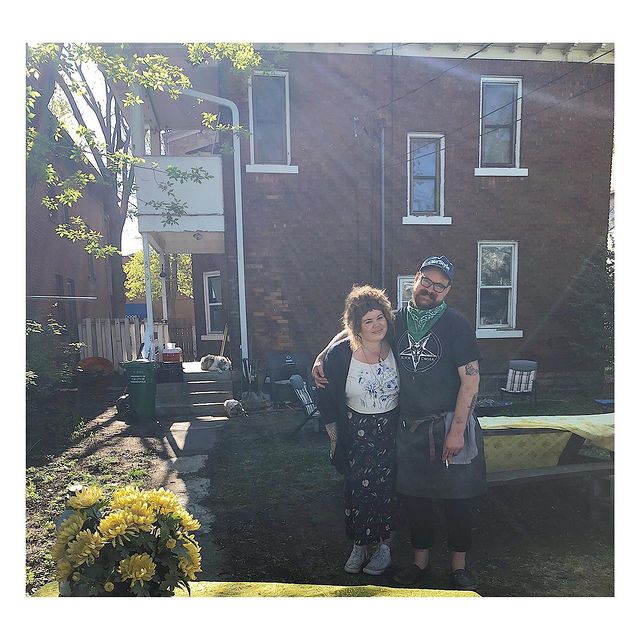 Everyones world stopped in March of 2020, we like millions of others found ourselves unemployed.
Jacobs dream for most of his life has been to own his own pizzeria. After so many years of working back of house at restaurants from Duluth to Oregon to Minneapolis, it was the time Jacob spent with the amazing owners and staff of Pig Ate my Pizza that helped him visualize, and understand all of the hard work and dedication it takes to run a successful kitchen. It reignited his love affair with cooking, creating and especially pizza.
Two weeks into the pandemic COVIZZA was born. Jacob now the had time to hone in on the dough and sauce recipe he has been working on for many years. Amidst the pandemic, we decided to try it out for our friends and be able to see them safely from a distance during the uncertainty we were all experiencing. With the immense privilege of time that we had, this soon turned into an every weekend occasion. We started small and used what we could find. Random tables and cinderblocks turned into a pizza stand and prep table. Trying out as many recipes as we could while we received so much support from our friends and family in Minneapolis.
July of 2020 we made the leap to beautiful Eau Claire WI. Jacob's hometown and the place we hoped to expand our business. The incredible support and friendship we have received from this community in such a short time is immeasurable. After almost a year of slinging pizzas in our backyard for donations, we were able to purchase a catering tent, an Ooni pizza oven, and all of the tools we would need to be able to run a full kitchen. We couldn't have done that without the help and support from all of you, and we mean all of you. None of this would have happened without all of you giving us a chance on our pizza and helping us to get closer to our dreams.
We could never say thank you enough for your kindness, support and crazy amount of help for us to be able to get through this last year.
Love you all so much!
COVIZZA
Brittany and Jakob